Effective product marketing hinges on strategic label design. The shape of a label can directly impact the first impression your product makes on consumers. Designing the perfect label shape takes meticulous consideration and this guide from Ritter's Printing & Packaging can help you choose the right shape for your product labels.
Foundations of label design
Labels need to have an effective design because they may be the first thing customers see. Beyond their aesthetic appeal, labels serve practical purposes, showcasing vital product information. Depending on your product, certain products mandate labels to adhere to specific regulatory standards. Gathering the correct information before choosing your label shape is necessary for compatibility.
Label shapes
The Ritter's Printing & Packaging guide to choosing the right label for your product provides insightful information on shape-specific details to help you make a more informed decision.
Rectangle labels
Rectangular labels are a classic for a good reason. Not only do they offer more design space, but they also allow for more text. These labels offer a fast and effective way to brand your product, as they can fit on a variety of different containers. Their simplicity in shape makes it easier to design and print and often produces less waste.
Rectangle labels are a great option if:
Your product has an elongated container.
Your label needs to wrap around the product.
You have a text-heavy design.
You want more of your product to show.
Oval labels
While they don't offer as much design space as rectangle labels, oval labels immediately give off the idea of luxury. They have a clean minimalist design that's effortlessly elegant. Ovals center your design and make it feel more like an embellishment rather than just merely a label.
Oval labels are a great option if:
Your design requires less space.
You want minimal coverage.
You want wrap-around text.
You're going for an aesthetic look.
Square labels
A modern twist on an old classic, square labels perform the same job as rectangle labels but with a sleek design. One of the main perks of square labels is that they are incredibly versatile. While they are not as easy to wrap around packaging as rectangle labels, their placement provides a clean look.
Square labels are a great option if:
You need to convey a small amount of information, such as QR codes or pricing information.
You have a detailed design.
You're going for a modern look.
You have separate information on the front and back.
Round Labels
While oval labels act as an embellishment to your product, round labels give a cohesive design. Their infinite symmetry is instantly eye-catching. Circle labels provide a flexible shape for custom packaging. These labels can give off a soft and intimate feel but can also highlight critical consumer information. Some information round labels can highlight include logos, features, price, and health and safety reminders.
Round labels are a great option if:
You have a curved container.
You have a simple design.
You have a moderate amount of information to convey.
You have a soft design.
Your packaging is round.
Your label serves as a seal.
You have secondary messaging.
Custom labels
Do standard shapes not fit your packaging? Are you looking for a design that stands out against the competitors? Ritter's Printing & Packaging is here to help you design the perfect custom diecut label. These are a great way to add a personal and distinguishable label to your product. Custom labels are a wonderful way to add a premium look to your packaging.
Custom labels are a great option if:
You want to create a strong brand identity.
You don't need a lot of surface space.
You want something that stands out.
You don't have a lot of information to convey.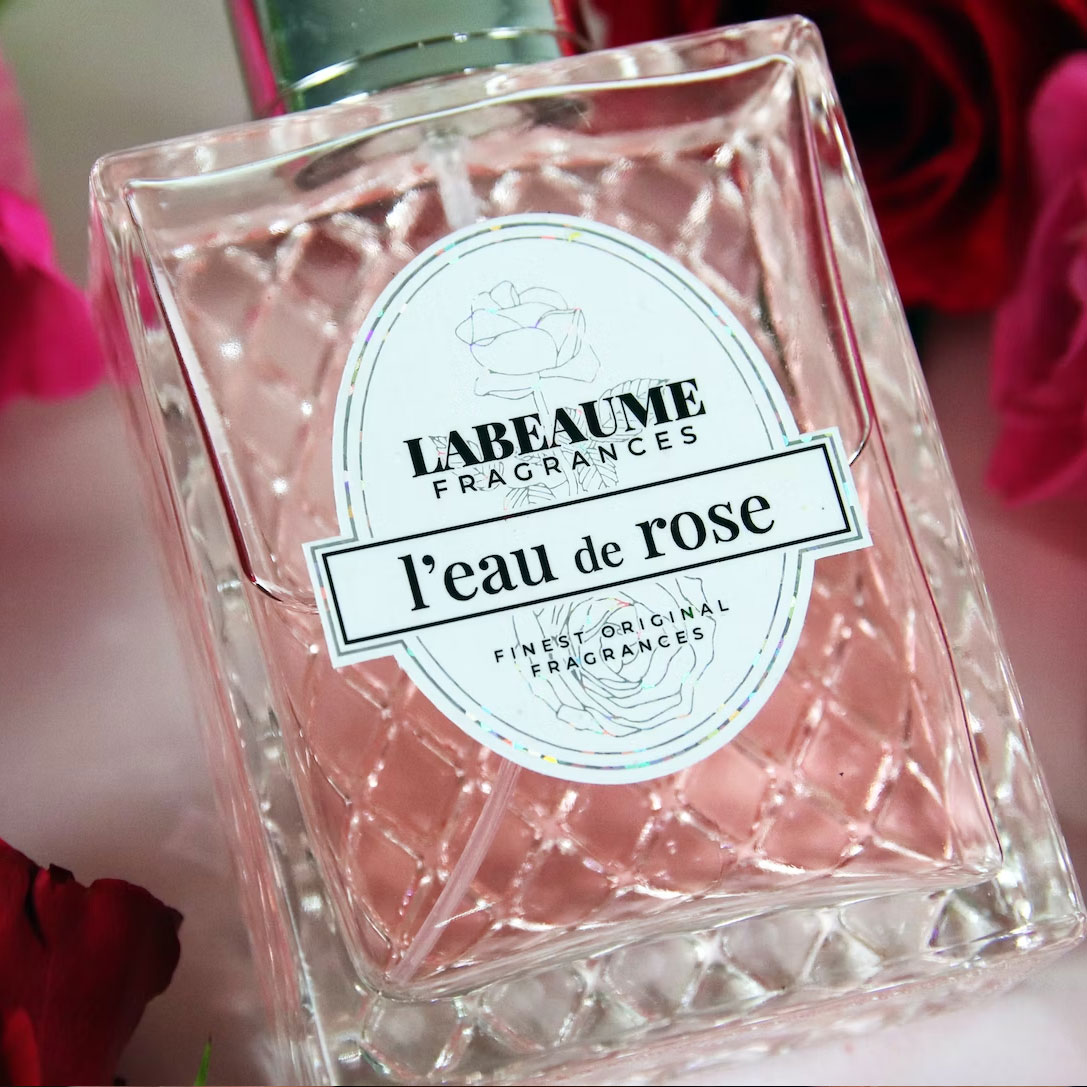 Choosing your label shape by industry
When it comes to label shapes, there is no one-size-fits-all choice for every business. Specific labels convey specific meanings. Choosing the right shape gives off the right impression and entices potential customers.
Food and beverage
People commonly interpret food and beverage labels with how the product tastes. For example, round and oval labels make people think the item will be sweet. On the other hand, rectangle and square labels give the impression that the product will be bitter, salty, or sour.
Cosmetics
Uniquely labeled cosmetics are more likely to appeal to potential buyers. People desire products that look as beautiful as they want to feel. Rectangle and square labels give you more room to print product information and ingredients. Round and oval labels give the aura of femininity and aesthetic appeal. Custom labels are a great way to solidify your brand image.
Pharmaceuticals and chemicals
Those buying pharmaceutical or chemical products are more interested in the information provided rather than the branding. Most pharmaceutical packaging must adhere to strict FDA guidelines. Unlike most products, non-traditional labels give the idea of inferior quality. Rectangle and square labels can display a lot of information at once. Circles and oval labels still have their place, though. They can be useful for canister lids, such as ointments or creams.
Barcodes
While most products feature a traditional, one-dimensional barcode, we are seeing an influx of products featuring two-dimensional barcodes, such as QR codes. Rectangle labels are best suited for one-dimensional barcodes. As QR codes are square, a square label makes sense. Circle labels are also an option if you would like to include a minimal amount of information alongside the barcode, such as your company name.
Custom Label Design & Printing
At Ritter's Printing & Packing we understand that every aspect of label design is as critical as the next – including shape. Equipped to cater to a diverse range to businesses, we have provided custom label solutions in South Florida since 1988. For inquiries or to discuss our custom label services further, call us at (954)-771-7204 or contact us online today!