We all know the list and the offer are critical with any direct mail campaign, but let's not forget the creative. Enticing customers with a seemingly exclusive offer or invitation is a brilliant way to increase engagement with your brand. We recently received a visually appealing invitation style direct mail piece from American Express. Let's take a closer look at this 'exclusive' direct mailer example.
Invitation style direct mail by American Express
As we're sure you know by now, there is a lot we like about this direct mail piece.
Invitation mailer format
The envelope was 6" x 9.25" and the inner piece was an overall size of 18.5" x 16" folded to 5.75" x 8.75".
Mailer design
This piece really stood out from the moment I saw it. The use of a translucent envelope made the piece inside very noticeable. American Express used a few words on the address side that appeared above the address, the first line all in caps: "An Exclusive Invitation" and then the second line in lower case: "for businesses that accept American Express Cards."
American Express had those two lines printed in gold ink which also made it look exclusive. The other side of the piece was printed in gold and said: "You're invited to profit from greater flexibility, control, and financial strength."
The mailer was actually designed like an envelope and was die cut and folded as such which made it look unusual and added to the appeal.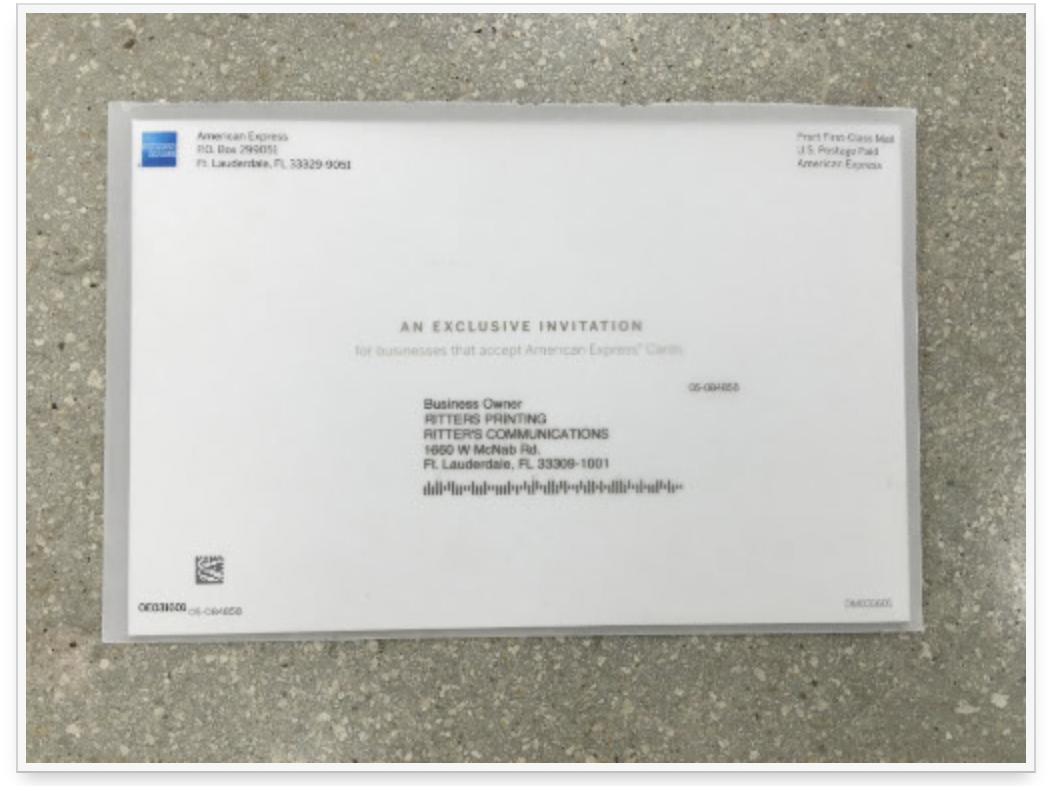 Printing and paper
The inner piece was printed on 100# gloss cover and had the right blend of metallic gold ink and white space.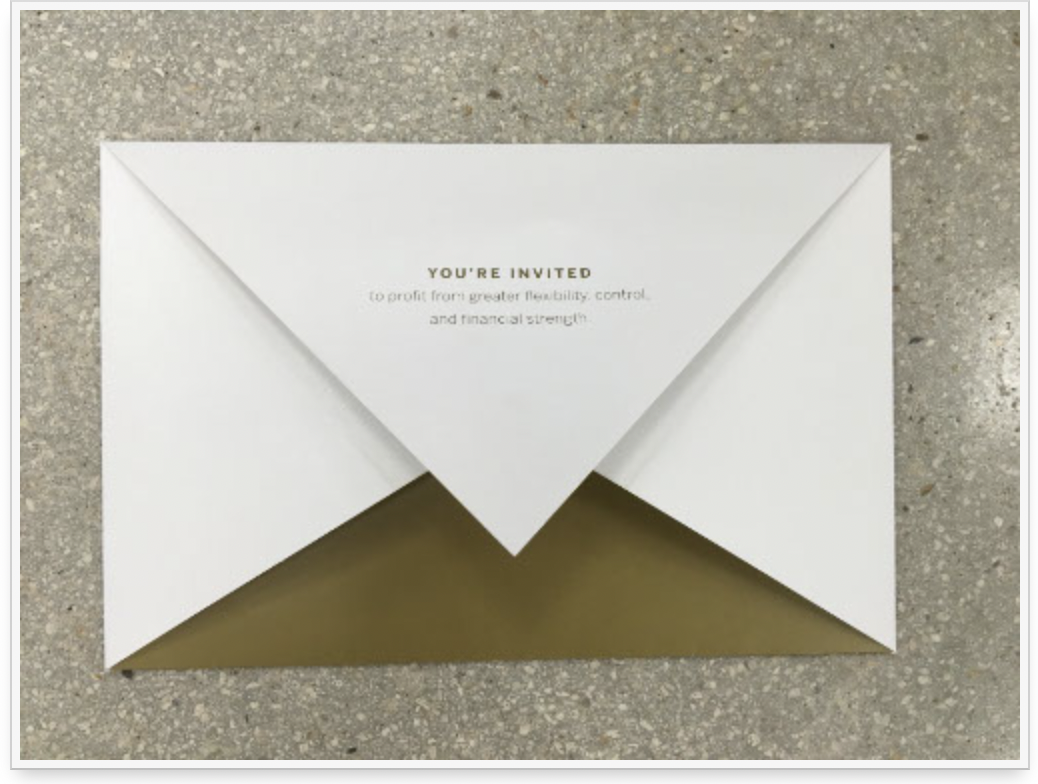 Presentation
Presentation: The translucent envelope made this direct mailer more noticeable and results in higher response rates.
Purpose
American Express is using this piece to drive business to their Merchant Financing division.
Offer and call-to-action
The offer was "receive up to $440,000 in financing at a fixed fee of 7%." The call to action was to apply for financing online or by phone in three easy steps.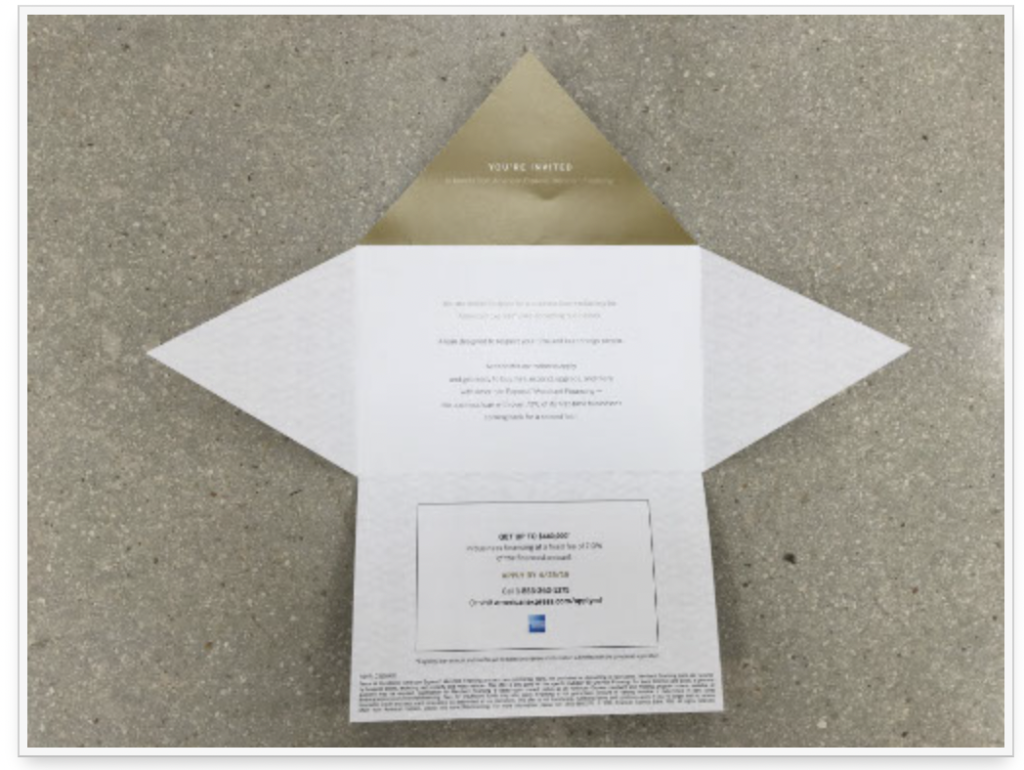 Digital technology integration
None but none was needed.
Personalization
None. Mailer was addressed to the Business Owner. They could have included an actual name which would increase open rate.
Ritter's conclusion
Overall, a solid piece and this illustrates how much a creative piece can impact the success of a direct mail campaign.
Creative direct mail campaigns with Ritter's Printing & Packaging
The direct mail you send to potential customers needs to have an impact. What better way to do that than with a creative invitation style direct mailer? If you've been looking for a new way to engage your customer base, promotional direct mail could be just the thing you need. To learn more about all the direct mail options available for your next marketing campaign, call Ritter's Packaging & Printing today at 954-771-7204,we can't wait to get started!